All Tift County Schools offices and programs will be closed July 4th - July 8th. Have a Safe and Happy 4th of July! #4theT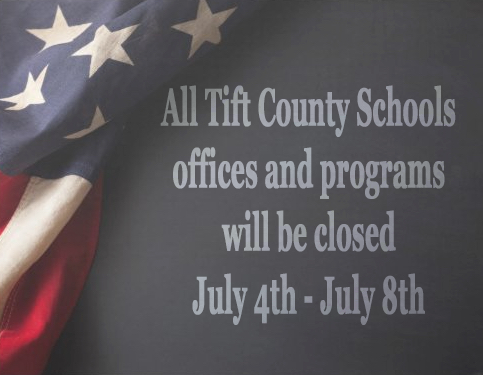 Today is the final day for our Summer Feeding Program. Walk up sites and buses make their first stop at 11:00am. Don't miss it! Bags are first come first served. Thank you for making this program such a success! #4theT

Don't forget that this is the last week for our summer feeding program. We can't wait to see everyone tomorrow! #4theT

As we continue to prepare for the 2022-2023 school year, we need to gather information on the possibility of offering our K-5 online option. This information will help us better prepare our instruction and support in advance for all students and teachers. If you are interested in your child(ren) participating in our K-5 Online Program, please fill out the google form below.
https://forms.gle/SZUN2VzwiExfvKAd6

It's almost time...walk up sites open and buses roll out at 11:00am. Remember that meals are available on a first come first served basis. Thank you Tift County supporting our Summer Feeding Program! #4theT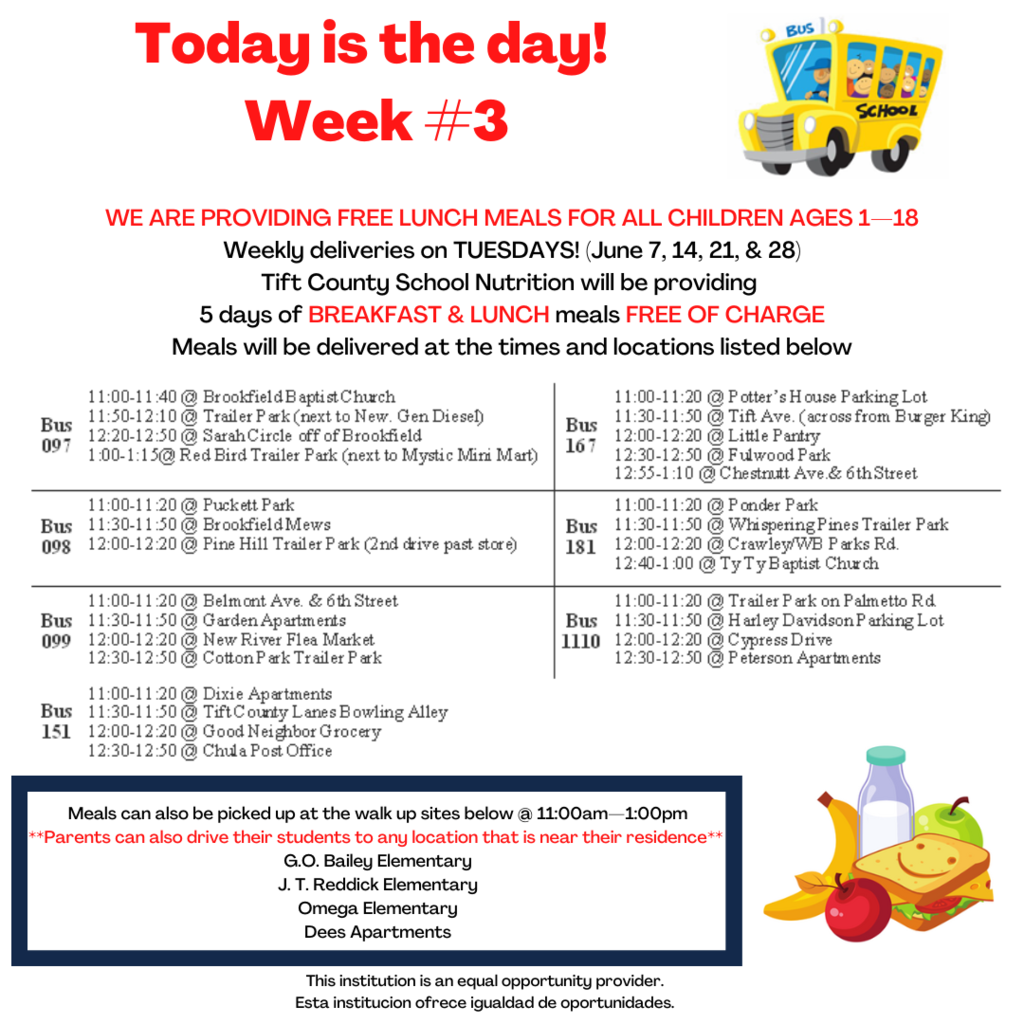 Come out tomorrow for Week #3, we can't wait to see you! #4theT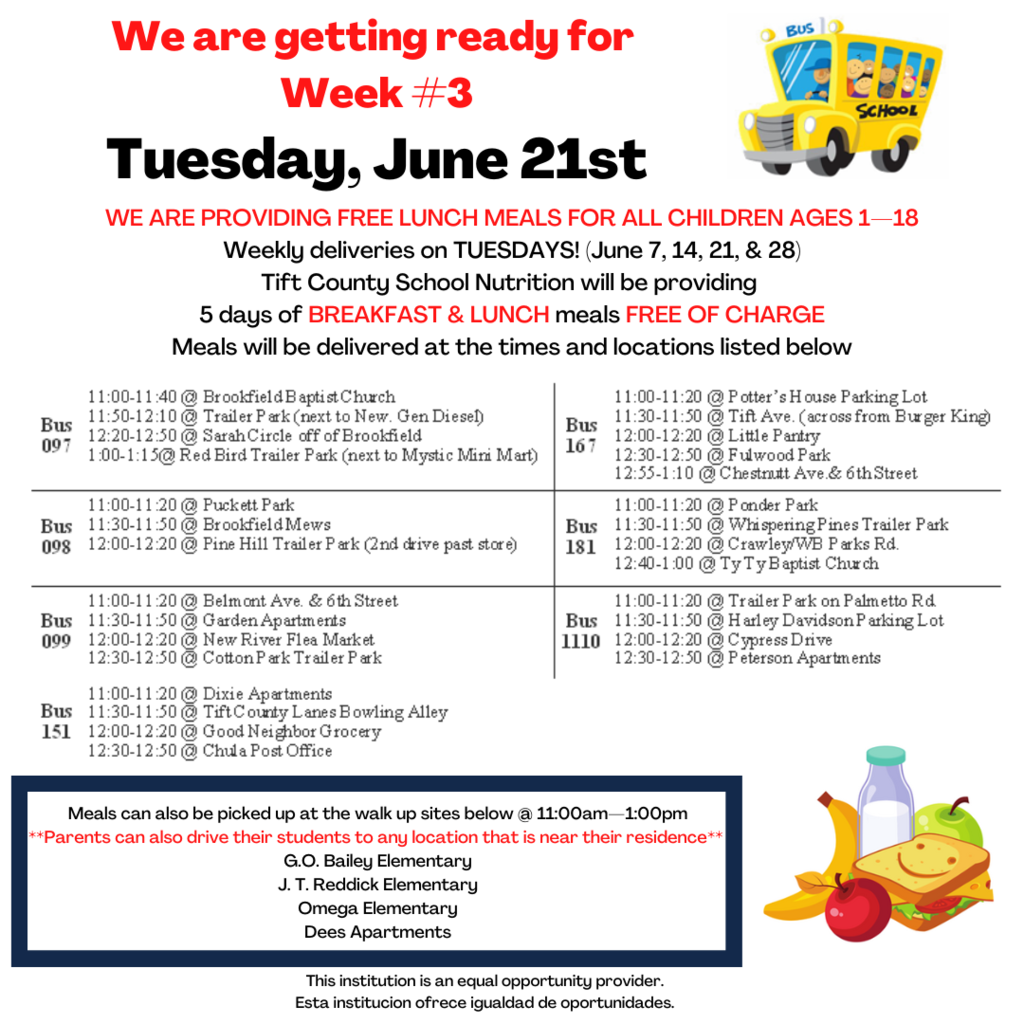 We are currently seeking applicants for a Paraprofessional at Matt Wilson Elementary School. The job announcement for this and other available positions can be found at
https://www.tiftschools.com/browse/218962
#4theT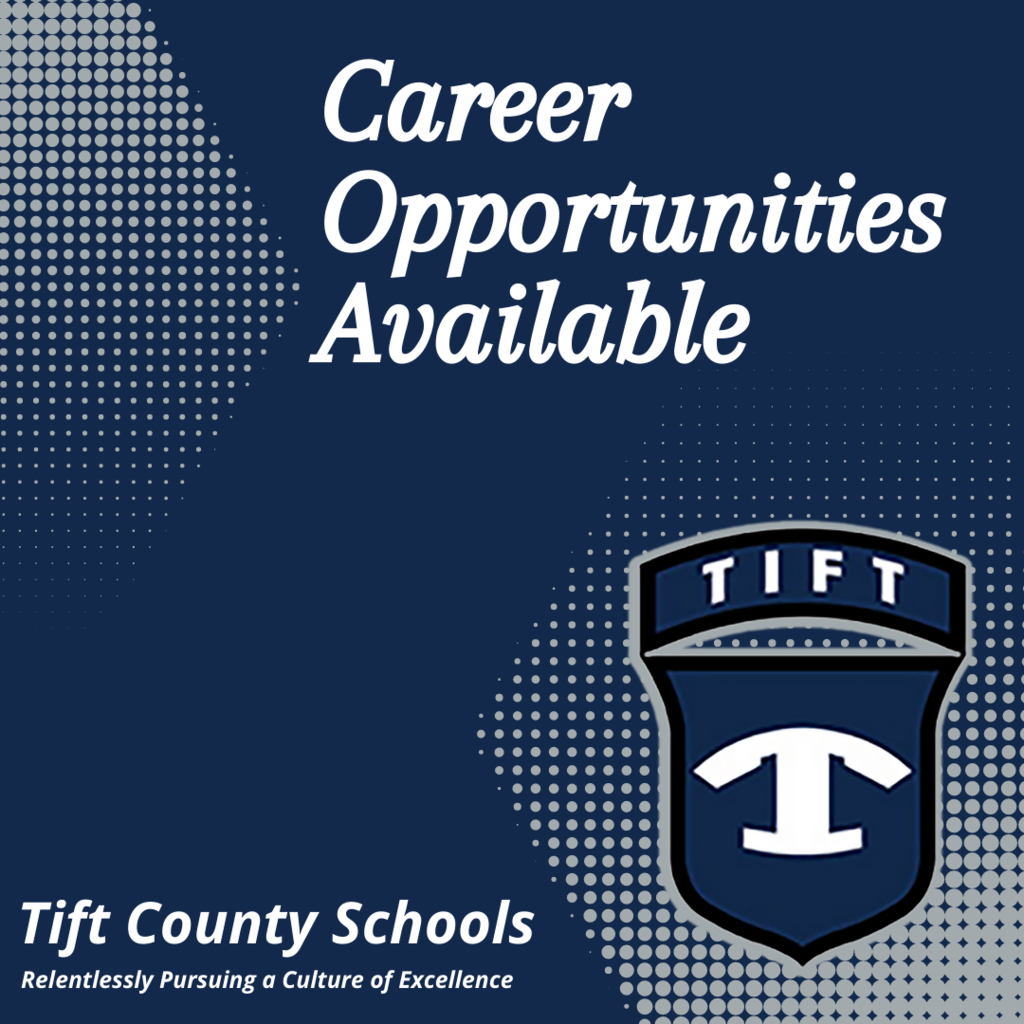 Thanks to your continued support, all of our sites are out of meal bags. We look forward to seeing you next Tuesday! #4theT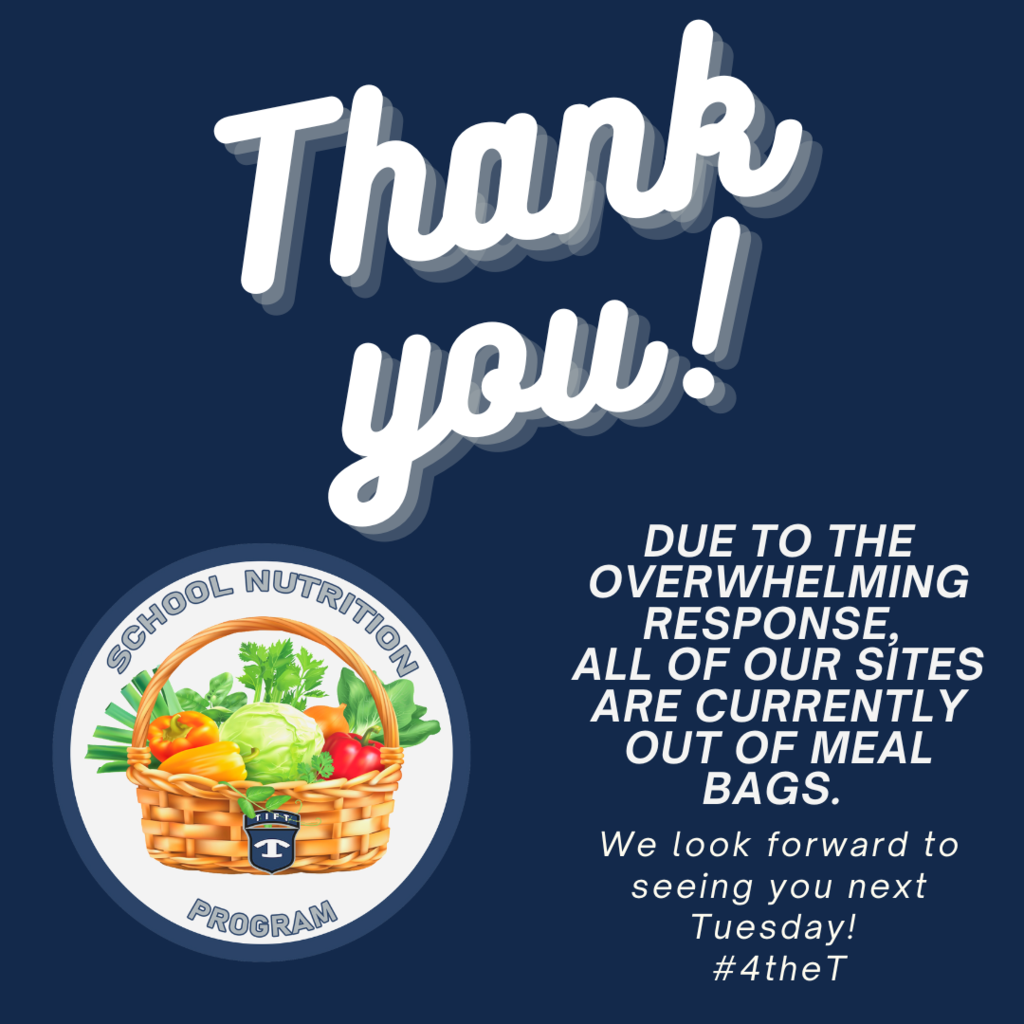 Come out and see us starting at 11:00am. #4theT

Our School Nutrition Staff is busy preparing this week! Make plans to come tomorrow to one of our pick up sites or check out our bus schedule. We look forward to seeing you. #4theT **Limit of 5 bags per vehicle

Due to the OVERWHELMING response today, all of our walk up feeding sites are out of meals. We apologize and look forward to serving you next Tuesday! #4theT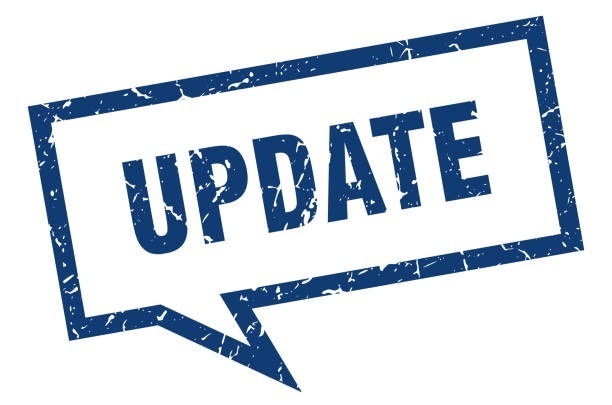 The summer feeding program begins TODAY! Check the flyer for bus routes and times or for pickup locations. We can't wait to see you! #4theT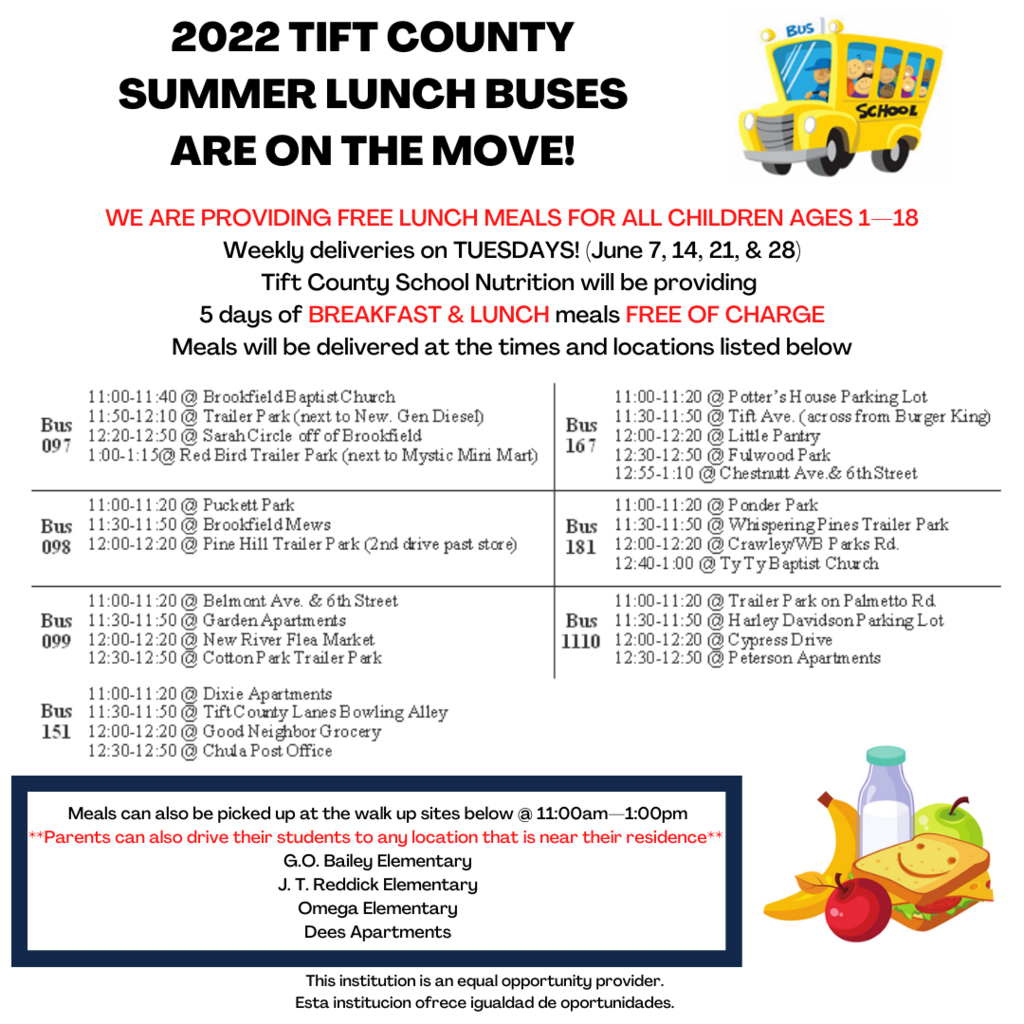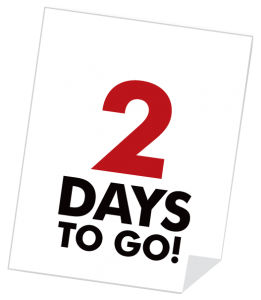 IT'S ALMOST TIME! Tift County School Nutrition Summer Feeding begins next week. Meals will be available for pick-up or by bus delivery on Tuesdays during June. See the schedule for pickup locations and bus routes and times. #4theT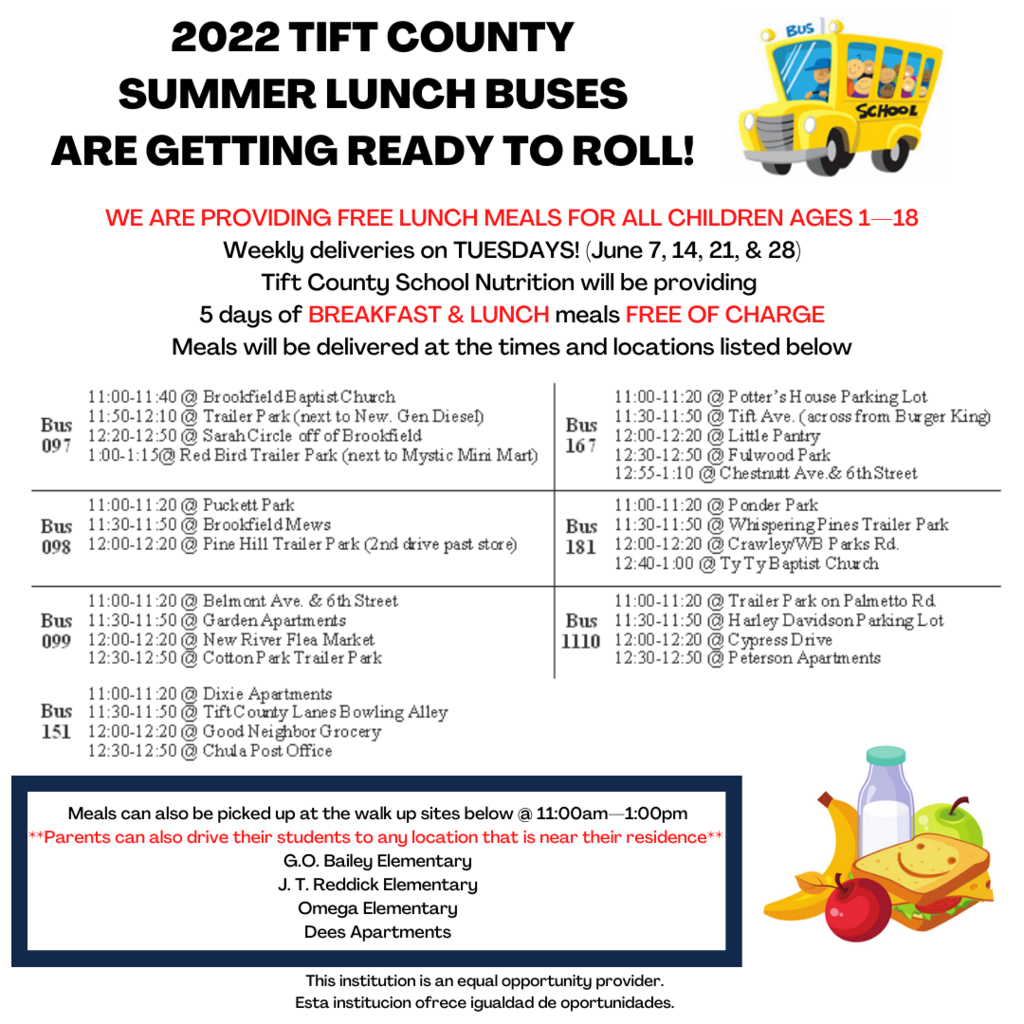 Do you have a 3rd-8th grader interested in volleyball? TCHS is hosting a volleyball camp this summer! See the attached flyer for more information.

Any student, currently in Grades 5 - 11, interested in running Cross Country next year is invited to attend an Informational Meeting on Monday, May 16th at 5:30pm in the Commons at TCHS. #4theT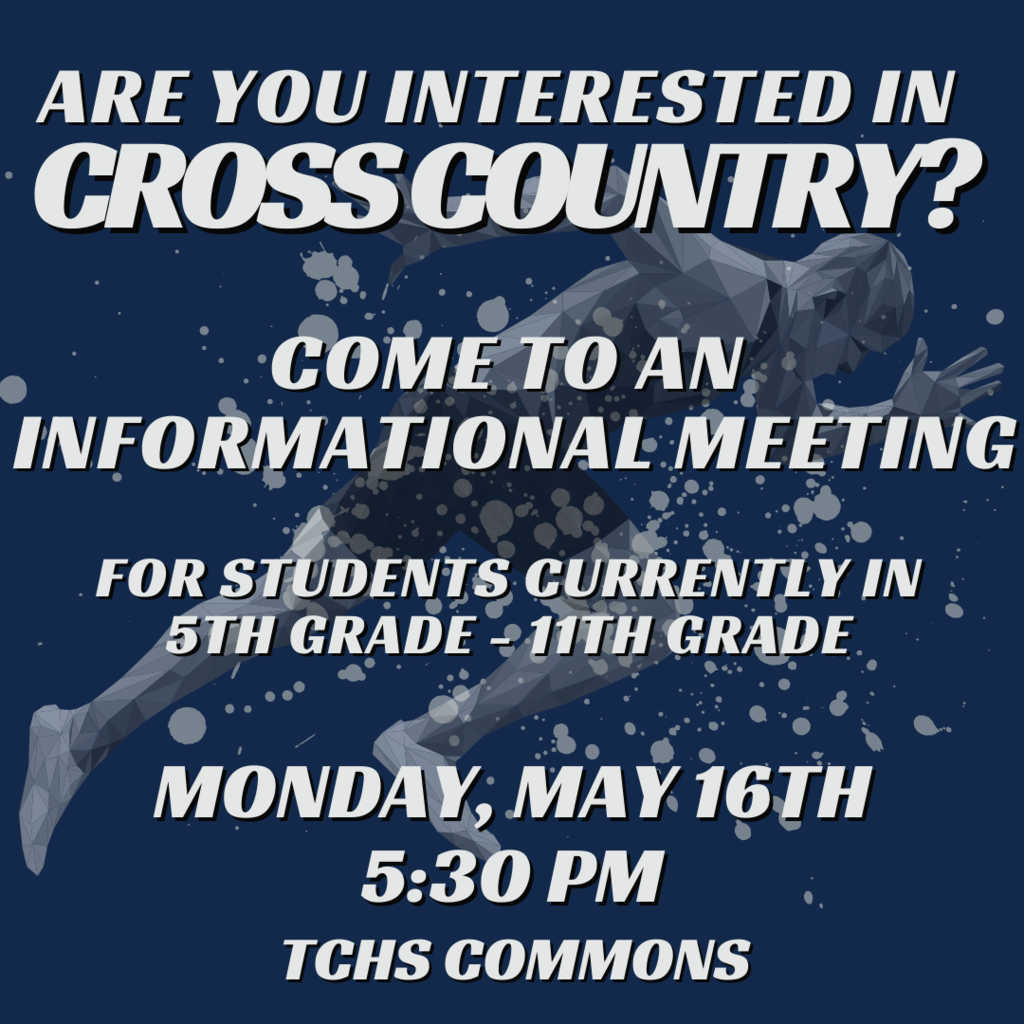 As the result of a non-campus related incident, Matt Wilson Elementary was placed on a soft lockdown this morning and morning drop off had to be re-routed. System security personnel determined there was no threat to the safety and security of our students and staff and the school has resumed normal operations. #4theT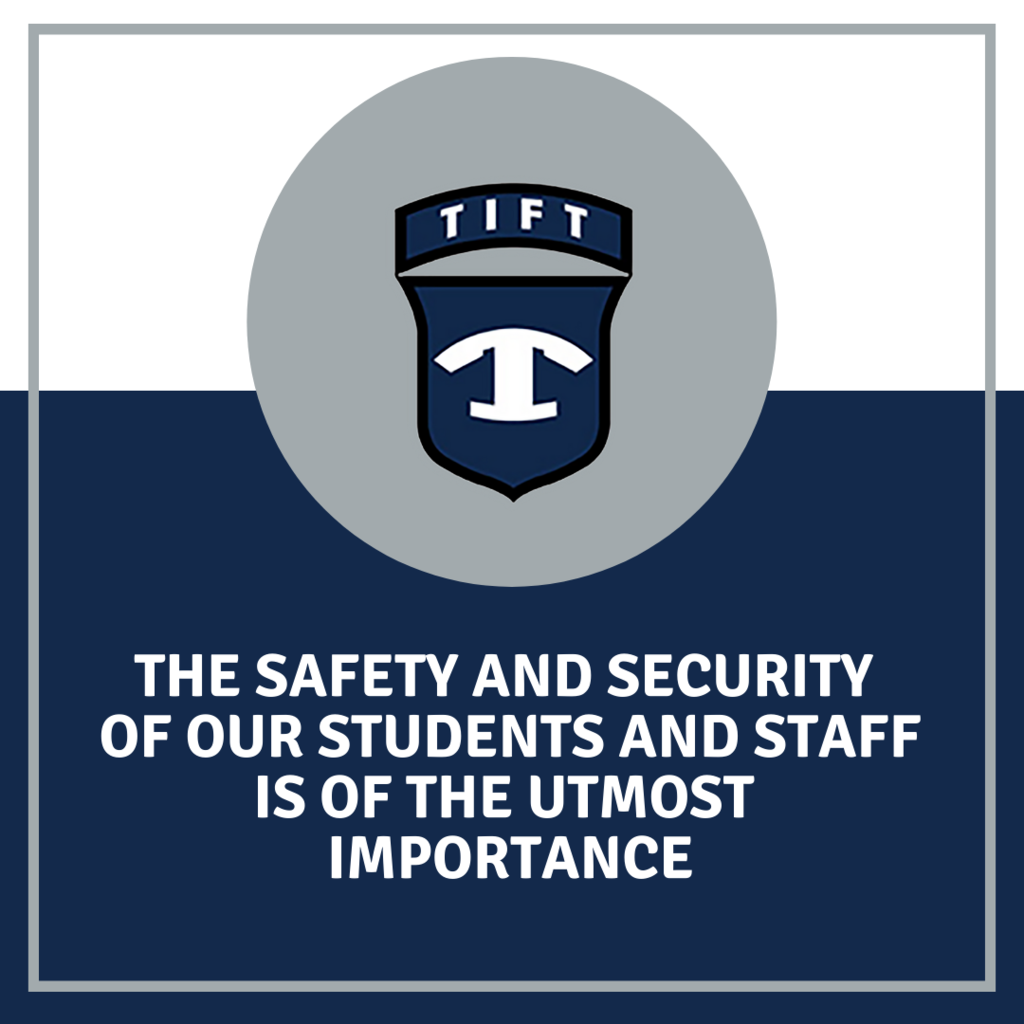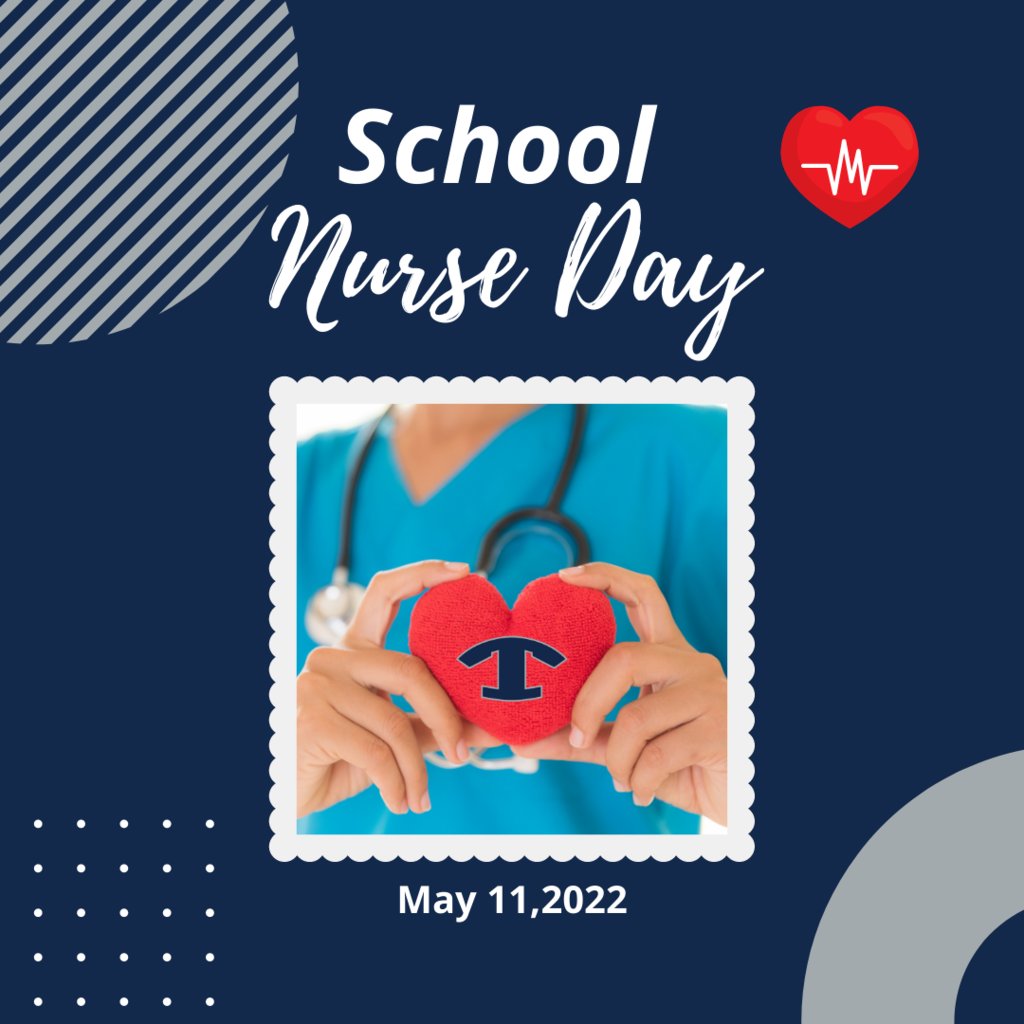 As the result of a non-campus related incident, Matt Wilson Elementary was placed on a soft lockdown this morning and morning drop off had to be re-routed. System security personnel determined there was no threat to the safety and security of our students and staff and the school has resumed normal operations. #4theT